wise blogger
reminded me that the last time I was in a funk I got creative with the
Rock 'n Roll Dresser
, so I decided to work on something that wasn't on any list.
Simple and white Before
I had Brawn bring up an old dresser from the depths of hell (the storage room). We got it at an auction I don't even know how many years ago, at least 18. I know this because the last time it was used was as a baby dresser for child #5. The oak wood was pretty beat up, so 18 years ago I painted it with a thick white paint called Melamine paint. It was stinky and toxic and I was pregnant, how dumb huh? The dresser has nice curved drawer fronts. Too bad the drawers are so shallow it only worked for the first 6 months of #5's life before his clothes outgrew it- he had a lot of older brothers hand me downs. So it went to the storage room never to be used again other than to set storage room junk on.
Distressed with sander




Nice Curved Drawer Fronts
I stared at it for quite a while trying to get some ambition and vision. But before I could decide what to paint on it, I had to decide where I was going to put it. I tend to scatter my camera gear all over the house, tucked in any open space in cabinets or the bedroom armoire. So why not turn the dresser into something to house all my stuff......perfect, now I had plan!
I used the electric sander to sand off some of the thick melamine paint so that under the letters there would be distressing right down to the wood. Some of the letters are hand painted on, some were stickers/decals that I painted over then peeled off. I had to paint some letters on because I didn't have enough letter decals.
Next time I feel a funk coming on, I'll go to the store first for letter decals.
That's my mom in her original art deco glass frame, and some of my dads old stuff.
I wanted the dresser to be highly distressed like it had been around for a while.
I used CeCe Caldwells paint in Slate,
I decided to put the same black knobs back on.
That makes this redo, cost me what, nothing? Well my toilets and floors still need to be cleaned, so it cost me some time. Some cleaning time. Boo hoo.
The street address is the actual Eastman Kodak building.
I'm not sure the dresser will stay on this slice of wall as I have another spot in mind.
A new spot with old windows above displaying what else - old black and white photos.
I'll do that part next time I'm in a funk.
Bliss
Linking My Kodak Moment up as a 2012 Favorite at: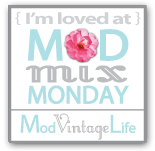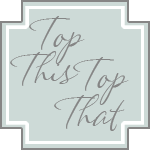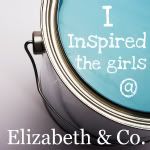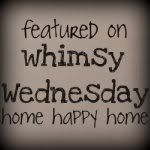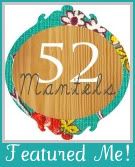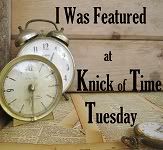 | | |
| --- | --- |
| Subscribe, Bliss Ranch arrives magically! | |