Time for Part Dos of the dresser redo.
Also known as the project that almost drove Bliss over the edge
. (See the whole sordid affair of the dresser's
before
in
Part Uno
). There will also be a
Part Tres
featuring the back side, some details, and night scenes so I can show you the awesome crackled glass globes with lit candles inside -
my favorite part
.
What we did......
Brawn and I took a FREE dresser off the hands of some folks at a garage sale and turned it into an outdoor portable bar. When we have folks over we are constantly running in and out of the house to get beverages or mix them even if it's just non alcoholic fruity blender drinks. It made sense to bring a beverage station to the patio. The veneer was peeled off in the bad spots, sanded, the whole thing was painted a God awful pink-purple color - that I had to fix. I rubbed Ebony stain over the entire dresser which gave it a nice rich color, then two coats of marine varnish. It wasn't that I had a thing for purple/pink, I was trying to match the decking of our spa boards, a deep mahogany. I succeeded. I also succeeded in not spending money to complete it. The only thing we didn't have in the garage was the purple/pink paint. Imagine that. We do now.
What you thought was going to be a giant bird house,
was actually a wood insert in the drawer to fit up to 2 liter soda bottles.
This is the stainless steel ice trough from the
before photos
, and was the reason Brawn had to cut into that top. Perfect size to cool whatever beverages we need for a night of entertaining without running back and forth into the house. It can chill wine, beer, or just some Coca-Cola. It also fits in the drawer and the top has a piece of wood that fits over it for serving foods or setting jugs of lemonade.
Both sides of the dresser have different words. More times than not the bar will probably be used for sodas and non alcoholic drinks so I didn't want to use hard core booze words. Words like booze. There is enough kids around here I should of put *whine* on it.
I sanded and distressed the sides for a vintage feel.
I left the drawers and both tops of the dresser natural
since Brawn was so sweet to peel off the veneer.
I cut a slit in a cork to use as a recipe clip. The door frame has a mesh grid to hang all those unique summer beverage recipes that I've been pinning and would like to sample.
Rock n Roll dresser
(that was also a freebie).
I have wanted to make a banner for a while now. I picked up some leather samples in earthy colors at a garage sale so practiced by making this mini banner. The letters are powder glitter.
When we are outside on the patio or by the pool what do we want to do?
R E L A X.
One of my BFF's, my garage sale buddy and the only friend I told about this blog, (hi Dii) thinks I have an addiction to glassware. I'm drawn to it at garage sales or thrift stores, and I don't need anymore of it! I think I have every size wine glass made, but the ones in the picture are just typical Target brand. The martini glasses are antiques and I love them. I got them at a sale a few years ago and still kick myself because I didn't buy the old set of 6 seltzer bottles. What was I thinking! The margarita glasses also came from a garage sale and I have three colors of them; clear, a light green and a pink sort of like pink depression glass. I also have a nice set of plastic ones for serving slushies to kids.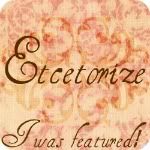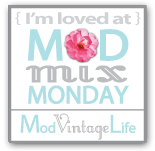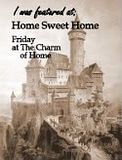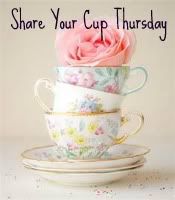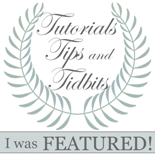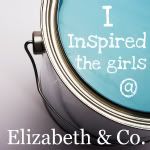 | | |
| --- | --- |
| Subscribe, Bliss Ranch arrives magically! | |